Skip to Content
Call on Alternative Power Systems Today
If your generator is no longer working and you need assistance quickly to get it back up and running, call on the team with over ten years of experience in the industry. We move swiftly to get you the right generator and provide your device with the proper maintenance throughout the year. Alternative Power Systems offers 24-hour emergency service. We will respond to your emergency call day or night and establish a plan to get your system back up and running as quickly as possible. Issues with any mechanical device are never scheduled and always seems to happen when you least expect them, which is why our team has dedicated themselves to serving our community of friends, family, and other customers. Give us a call whenever you need assistance with your generator.
Types of Generators Serviced By Alternative Power Systems
Since 2004, we have serviced all sorts of makes and models of alternative power solutions to serve our community best when the power goes out. It can be much more than an annoyance not to have lights but also cost you hundreds by wasting your frozen and chilled food. Below are some of the types of generators we have worked on:
Backup Generator
Alternative Power Systems, LLC will design a system to provide you with backup power in the event of a utility failure. These systems typically run on existing natural gas or propane. Systems are scalable to allow for powering your entire home or only the essential items within your home. We will discuss options with you and design a custom system that meets your needs, both functionally and financially.
Solar Backup
New technologies, tax credits, and utility incentives combine to make it more affordable than ever to harvest the sun's power to provide backup power in the event of a utility power outage. In addition, solar production will lower your usage of utility power, thus reducing your utility bill. Often these systems are scalable to power your entire home or only the essential items within your home. They can be added to over time, allowing you to manage your financial investment.
Off-Grid Systems
Proper design of off-grid systems is essential to the viability and livability of the system. Alternative Power Systems, LLC prides itself on our ability to think outside the box with system designs. New technologies make it even more affordable and comfortable to build your home away from infrastructure. No longer do you have to live the stone age's lifestyle to enjoy the benefits of isolation and self-sufficiency.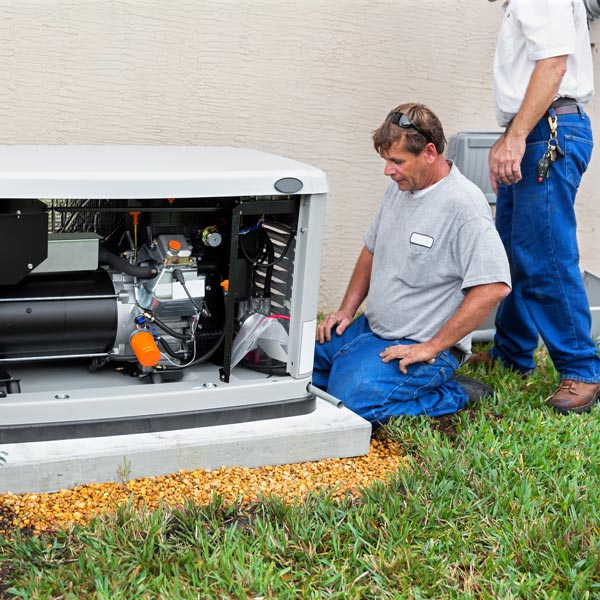 Annual and Biannual Maintenance Services
As with any equipment, proper maintenance is key to reliability and functionality. We offer many options for the support of your power system investment. We will design an affordable service program that keeps your system in top performance. Our custom software allows us to track your service program and let you know when maintenance is due. We will schedule services that minimize the impact on your life. With 24-hour monitoring and emergency services, we often address potential issues before our customers are aware there is a problem.
Upgrade Your Generator with Alternative Power Systems
As with anything mechanical, sometimes things break. Our high-quality service offers assurance that your system will be up and running quickly. You can trust Alternative Power Systems to be a competent service partner to protect your investment. Your family deserves the best when it comes to backup electrical services. We have access to all of the best options in the industry and can even help you out with special financing options.
Alternative Power Systems Helps Keep the Lights On